A Bottle Top Dispenser (BTD) is a scientific apparatus that helps in dispensing chemical reagents (acids, bases, alkalis, etc). The process of dispensing, though can be carried out manually, poses multiple risks like spilling of chemicals, inaccurate measurements and even fatal lab accidents. In order to prevent such hazards and enhance lab safety, Bottle Top Dispensers are one of the best dispensing alternatives available to scientists.
Benefits of Bottle Top Dispensers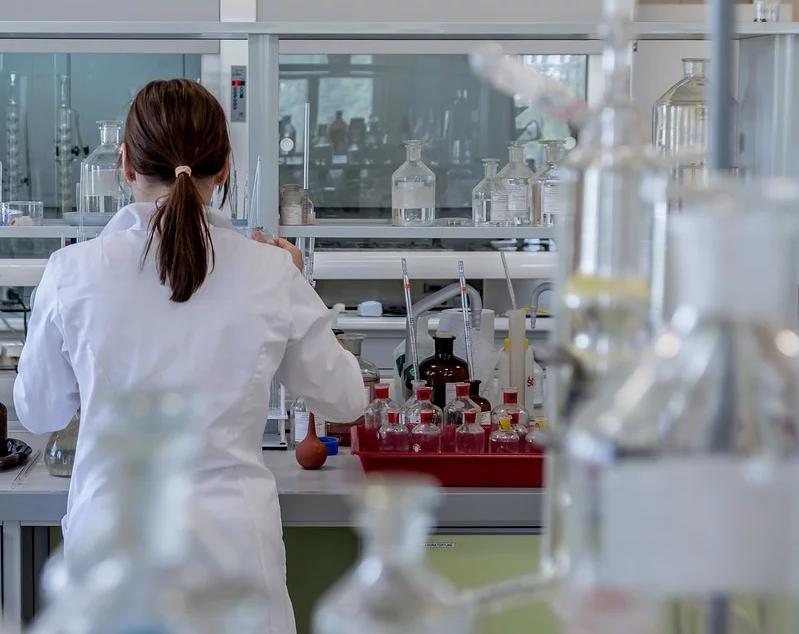 Accuracy & Precision: Bottle Top Dispensers are known to offer approximately 0.5% to 0.6% accuracy. An added benefit is the narrow delivery tube which makes dispensing into small-sized containers (like a test tube) convenient.
Safe & Easy to Use: The use of Bottle Top Dispensers in a lab ensures safety as well as ease of use for scientists & researchers. Bottle Top Dispensers provide a closed environment for reagents, preventing accidental spilling and reducing the risk of exposing users to hazardous chemicals. The adapters which are generally provided with the dispensers as an accessory, allow the dispenser to comfortably fit most laboratory reagent bottles.
Time Saving: Bottle Top Dispensers are not only effective in safe dispensing but also enhance productivity by increasing the pace of work. It could take hours to prepare multiple samples of the same quantity when reagents are being poured by hand from the source container to the receiver container. However with Bottle Top Dispensers, multiple samples can be prepared within a short span of time.
Chemical Saving: Bottle Top Dispensers, by design, prevent wastage and accidental spilling of reagents. They are equipped with a recirculation valve which prevents the loss of reagents during purging by redirecting them into the mounted bottle, thus facilitating bubble-free dispensing. Other than this, if the recirculation valve is closed and the piston is pressed down accidentally, the reagent will go back into the bottle rather than spilling out.
5 Things to Remember While Using a Bottle Top Dispenser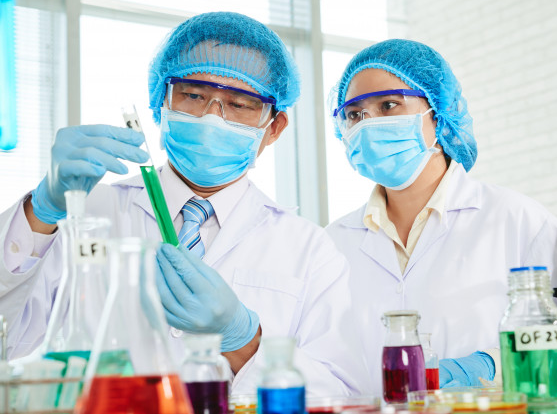 It's a pre-requisite for every experiment to be error-free. Every reading has to be accurate to produce the same result repeatedly. This is where Bottle Top Dispensers come into the picture. They are a piece of sophisticated & safe scientific lab equipment for handling reagents. Certain things that have to be kept in mind while using a Bottle Top Dispenser include:
The kind of reagent to be dispensed: Scientists work with various kinds of reagents and every reagent has its own properties. The highly aggressive ones can corrode the apparatus that they are exposed to. In order to avoid this, make sure that the components of Bottle Top Dispenser which come in contact with the reagent/ chemical are made up of chemically inert material. Remember, corrosion is not just hazardous for the apparatus but also for the users because in the unfortunate case of leakage, it can lead to both chemical wastage and lab accidents. Therefore, before using a Bottle Top Dispenser, ensure the kind of reagent you're working with and proceed accordingly.
Avoid accidental spilling: Any scientist working with Bottle Top Dispensers should make sure that the size of the dispenser is apt and that it fits properly. This is important because an ill-fitted dispenser can lead to spilling of the reagents – a mishap that Bottle Top Dispensers are designed to prevent! Thus, only when you take note of the fit, can the dispenser prevent hazardous or fatal lab accidents and avoid wastage of reagents.
Protective gear: Before starting any experiment, even with a Bottle Top Dispenser, take proper safety measures and wear the right protective gear.  Wearing safety gloves and masks even while working with a Bottle Top Dispenser is always encouraged because the more preventive measures you take, the better it is.
Ensure proper installation, calibration and maintenance: To ensure that a Bottle Top Dispenser works efficiently, install it with proper care and follow the instructions diligently. Upon installation, make sure that the Bottle Top Dispenser is properly calibrated so that it can facilitate reliable and consistent dispensing of reagents. Bottle Top Dispensers can be used for a long time but for that, you have to ensure its proper & timely maintenance.
Store in sterile conditions: Bottle Top Dispensers which can be autoclaved directly on a bottle containing reagents eliminates the risk of the reagent coming in contact with air. However, every Bottle Top Dispenser has an opening at its side or at the back which can lead to the introduction of air into the device. Therefore, always store your Bottle Top Dispensers in a biosafety cabinet. Air can contaminate the reagent and cause a safety hazard.
Bottle Top Dispensers are a blessing for labs. By reducing the manual dispensing of reagents from big containers, they have saved a lot of time, reagents and also prevented fatal lab accidents. Such incredible instruments can be used more effectively when the people working with them are careful and keep in mind the points that have been discussed in this blog.
The benefits of a Bottle Top Dispenser are innumerable and Microlit is one of its proud producers. We have introduced three models of this instrument in the market –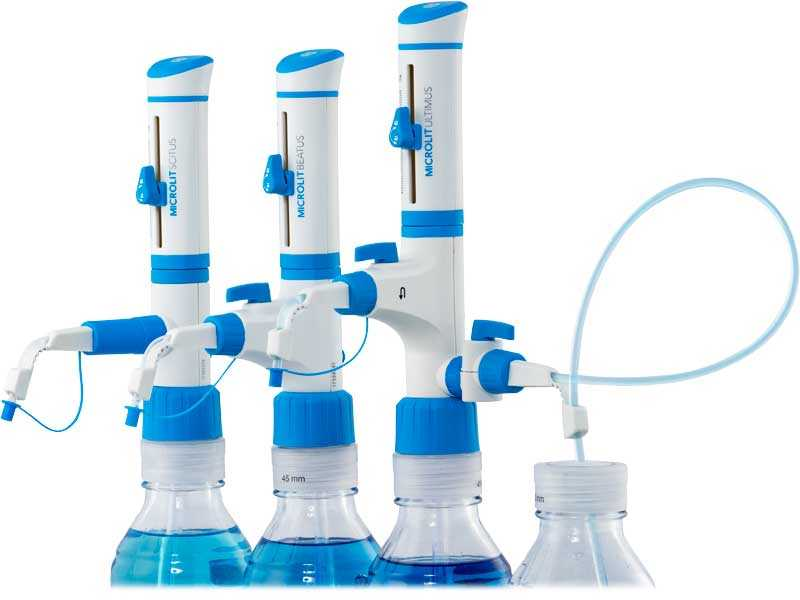 Microlit Scitus with Springless ValveTMTechnology – A simple, cost-effective Bottle Top Dispenser that offers smooth and jam-free functioning.
Microlit Beatus with Recirculation Valve and Springless ValveTM Technology – Prevents the loss of reagents during purging with bubble-free dispensing and offers smooth and jam-free functioning.
Microlit Ultimus with Patented Dual InletTMTechnology – Offers 4 modes of operation – rinsing, dilution, bottle refilling and dual liquid dispensing- without dismounting the instrument from the reagent bottle.
To know more about Microlit Bottle Top Dispensers, please visit the products page on our website.